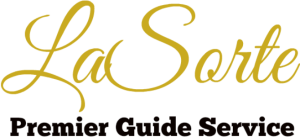 I have fished with Adrian on the Delaware River, the Salmon River and in the Florida Keys.  He is a truly talented fishing guide.  What I think separates  Adrian from the typical guide is how hard he works to put his clients in a position to succeed.  It might be back rowing or pulling his boat upstream 100 yards to give his client a shot at a big feeding brown on the Delaware, or getting his client positioned on the best slots of the Salmon River before the sunrises, or poling the outside of the flat in the chop to give his client a shot a big Tarpon; whatever the case, Adrian is willing to put in the extra effort to help his clients catch trophy fish.  It isn't by chance that Adrian's clients come back year after year.  If you want to catch fish even half as much as Adrian does you are sure to have many lifetime memories if you fish with Adrian.
Tom Holtmann
Adrian is a full-time fishing guide.  So when he is working a fishery he is on the water everyday.  This is a huge advantage to have over most guides that often work part-time.  For example, in the Spring Adrian will work 50 to 60 straight days on the Delaware River system.  He knows which of the rivers is hot and which sections are hot.  He knows what the fish are eating and where they are located.  He knows because he sees what is going on every single day.  So if you want to fish with a guide that knows what is happening and isn't just guessing you should book Adrian for a trip.  You will catch a lot more fish – believe me.
Glenn Meyers
I've been fishing with Adrian for a very long time and he has helped me catch some trophy fish like the one above.  Adrian is a teaching guide.  He guides over 200 days a year every year.  He knows how to catch fish because he has seen every fly fishing scenario you can imagine.  He takes this knowledge and he passes it on to his clients.  His advise isn't fancy and theoretical – its straightforward and it works.  For example, on the Delaware he will teach you how to see the super subtle rises that most flyfisherman miss.  He will admonish you for wanting to change your fly when you haven't gotten a good drag-free drift in the trouts feeding lane.  He will push you to get a fly over a fish as fast as you can because he knows that sometimes Delaware trout only feed for a short time period.  He will share with you everything he knows about fishing.  I promise, if you listen to Adrian you will become a much better fisherman no matter how experienced you are. 
Bo Hellwig